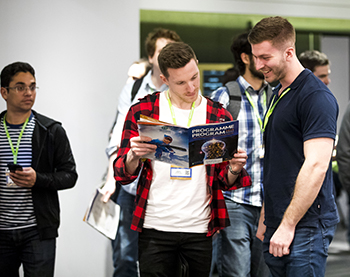 Want to level up your developer skills like never before? ConFoo is returning for its 21st edition, Montréal, and this time you can benefit from the incredible programming in front of real speakers!
We are excited to share the full programming of the event covering 10 major topics: Architecture & Design Patterns, PHP, Tests & Quality, DevOps, JavaScript, Management, Security, Cloud Computing, Management, Java & JVM languages.
You can now build your own personalized schedule by liking the talks that you are most expecting to see. Get access to the full schedule and check out the top 20 most-liked sessions.
Here are a few highly expected talks of the 2023 edition:
You still have an opportunity to join THE flagship event when it comes to software development in Canada.
Tickets are already available and selling fast. Register before December 12th save $200.