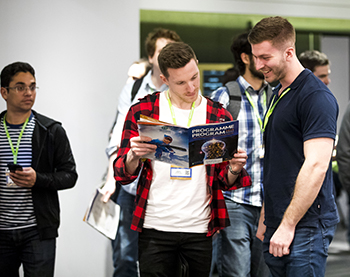 The ConFoo team is very proud to announce the complete list of speakers of its next edition. After carefully reviewing more than 940 proposals, we finally selected 90 speakers and 156 talks covering 8 major topics: PHP, Java, Security, Quality, Performance, Javascript, DevOps and AI.
Here are a few highly expected talks :
Next year's edition of ConFoo Montreal, the reference in development conferences, will take place from February 26th to February 28th 2020, at the Hotel Bonaventure in Montreal.
Tickets are already available and the next 30 people buying their tickets for ConFoo Montreal 2020 will get a 220$ discount on each ticket. Click on this link now to buy your tickets!