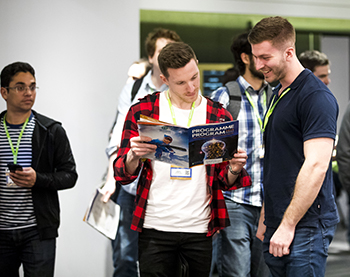 Want to increase your developer skill effectively? ConFoo is back for its 22nd edition, at Hotel Bonaventure in Montreal, with a full stack of incredible talks with the best speakers in the industry.
It's with great pleasure that we would like to share the full programming of our 2024 event. You can expect a large variety of talks covering 10 major topics: Software Architecture, Software Quality & Security, Management, Artificial Intelligence, DevOps along with the latest development in PHP, Java, .Net, JavaScript, Python , …
Go see our 2024 Timetable and start building your own personalized schedule by adding talks to your list of favorites. You can even download your list in a PDF format and share your "wish-list" to your team leaders and colleagues! A good tool to convince your boss how why you need to be at ConFoo this year!
Here are a few highly expected talks of the 2024 edition:
There is still time to get your place at the best event in Canada when it comes to software development and cutting-edge technology.
Tickets are already available and selling fast. Register before November 22nd Save $200.